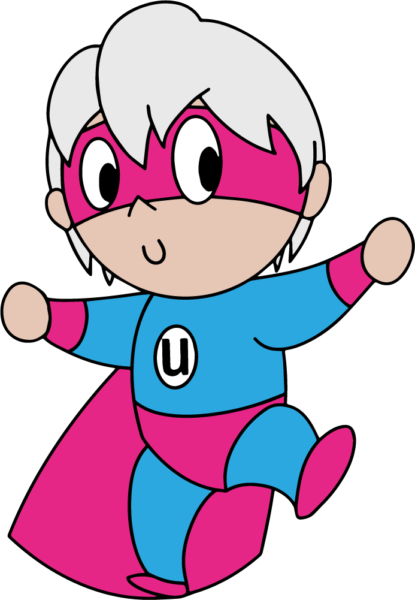 Universikid is a new edutainment platform for children aged 6 to 12 years old. Universikid is a secure e-learning platform that offers a wide range of high-quality courses focused on the theme of creativity and developed in collaboration with experts and professionals in the fields of art and childhood. We pay great attention to the learning needs of children to capture the pivotal moment when it is most fruitful to establish a relationship with creativity in all its forms.
Universikid goes beyond the traditional e-learning platform model by incorporating the concepts of edutainment and gamification. It implements an innovative educational formula that combines lessons with play, ensuring children's satisfaction in seeing their own work completed or in advancing the in-app storyline. This approach reflects our commitment to making learning enjoyable and engaging for children, fostering a positive and interactive learning environment.
Unlike traditional learning methods, edutainment is not solely focused on the acquisition of knowledge or specific disciplines. Instead, it allows children to discover the world and themselves by experimenting with new skills in a safe environment where they don't need to fear judgment. The active learning approach that the edutainment method promotes encourages children to independently recognize, confront, and solve problems. It equips them with the tools to express their creative ideas and fosters a sense of autonomy in the learning process.
In this context, gamification represents an extremely effective tool for conveying messages to children, encouraging active behaviors, and achieving specific objectives. Combining games with Universikid courses increases children's engagement and maintains their constant interest. The challenges of mini-games, the opportunity to collect cards, and the exploration of planets all encourage children to invest their time in taking the courses to continue the journey with Uni, the main character of Universikid. This approach makes learning a more enjoyable and interactive experience for children.
Uni, the main character of Universikid, becomes a point of reference for children, and the most significant reward is the gaming experience itself. This highlights the idea that the enjoyment and engagement derived from the learning process are the most valuable aspects, fostering a positive and enjoyable educational environment.
Universikid's HUBs represent a unique in-person learning and sharing experience for children, where they can attend courses and workshops conducted by professional
artists and explore interactive installations. This initiative has already been tested on two occasions:
HUB IBIZA – BLOOP International Proactive Festival
HUB MILANO – Salone del Mobile Milano
These HUBs offer children the opportunity to engage with creativity and learning in a physical and interactive way, further enriching the Universikid experience.
In both cases, the consistent attendance and high level of participant satisfaction have demonstrated the effectiveness of the Universikid method and how the HUBs serve as a reference point for children and families as safe area entirely dedicated to them. Consequently, these HUBs could potentially become permanent installations in shopping malls, tourist villages, hotels, exhibition centers, and all those spaces that require places where children can spend their time safely, with Universikid adding significant educational value.
Additionally, the HUBs can also serve as strategic points for gathering contacts and expanding the network of collaborations. This expansion could contribute to the broader accessibility and reach of Universikid's educational initiatives.