From Mondrian to Kandinskij, from Paul Klee to Lucio Fontana, and from Pollock to Osvaldo Licini. An entertaining journey on the history of art where you can learn while doing simple and educational exercises. This course on Abstract art puts shows the many ways to create works by some of the most prominent figures in this significant and influential movement.
It was Vasilij Kandinskij himself who emphasized how important abstract art is for children as it's free from stress, helps in recognizing shapes and colors, and stimulates individual interpretation. By following the Abstract art course, children will acquire not only initial artistic notions but also knowledge of some geometric forms, use colors, and learn artistic techniques (dripping, color spots), understanding how to express their emotions through art.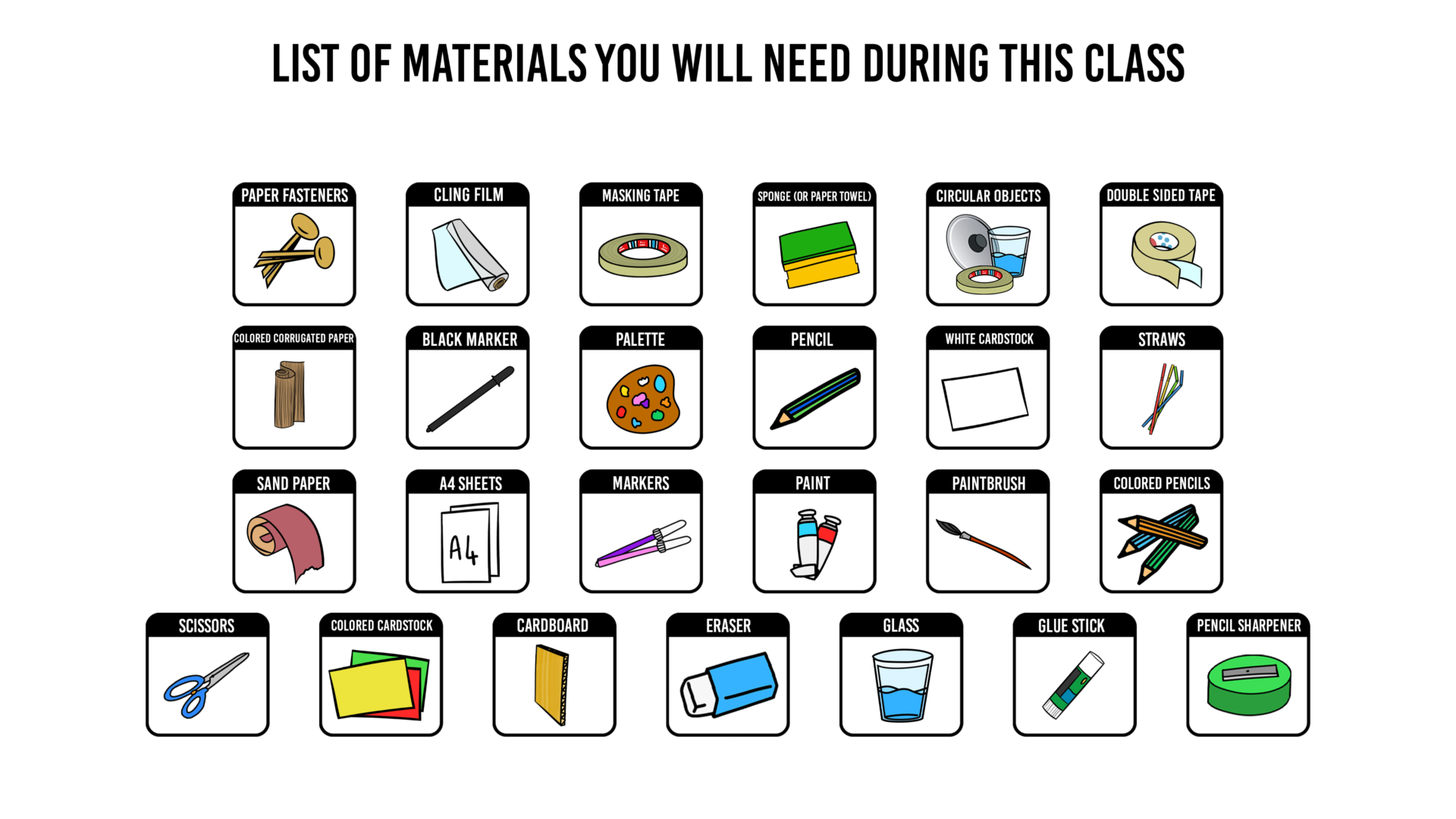 According to Experts...
General Characteristics:
Artistic disciplines play a crucial role in the developmental stages of children, yet schools often focus on the development of critical and rational thinking. Art is essential for the development of individuals, improving expressive, logical, mathematical, and linguistic skills, and consequently, critical thinking and problem-solving. Figures like Maria Montessori, an Italian pedagogue, argued that through artistic activity, various cognitive functions could be engaged through the senses. Through art, children learn to express their thoughts and emotions, gain greater self-awareness, and improve their self-esteem. Moreover, artistic construction workshops promote motor skills through object manipulation.
According to Kandinsky, abstract art is connected to children for several reasons:
Art frees us from stress and allows representing oneself and one's emotions rather than a specific subject.

Abstract art can help in recognizing shapes, colors, and lines.

Abstract art is perceived differently by everyone who sees it and can be easily represented by children.

Art promotes decision-making processes, helping children to recognise shapes and colors, and in giving meaning to the representation.
Specifically:
The abstraction course consists of 11 episodes aimed at acquiring some important artistic notions through the construction of simple representations made of tempera and cardboard. The child will acquire not only initial artistic idea but also knowledge of some geometric shapes.They will also be able to use colors, and learn artistic techniques such as dripping, color spotting. The chosen activities focus attention on expressing emotions through art and using colors differently, depending on the represented forms.
Age: 6-12
Skills:
Abstract reasoning

Learning

Expressiveness

Emotion

Relaxation.