The Musical instruments course introduces and creates some of the most important musical instruments (guitar, drums and the microphone) as well as others that are traditional instruments from other cultures around the world (diddley bow, kalimba and rainstick). Now you can form your very own orchestra!
Construction and assembly games stimulate children's creativity, problem-solving, analytical skills, and mathematical thinking.
In particular, the Musical instruments course aims to create rare and common instruments that can be later used for symbolic play. Additionally, contact with these instruments enables the development of musical intelligence, as defined by the American psychologist Howard Gardner, allowing for easy recognition of sounds and melodies.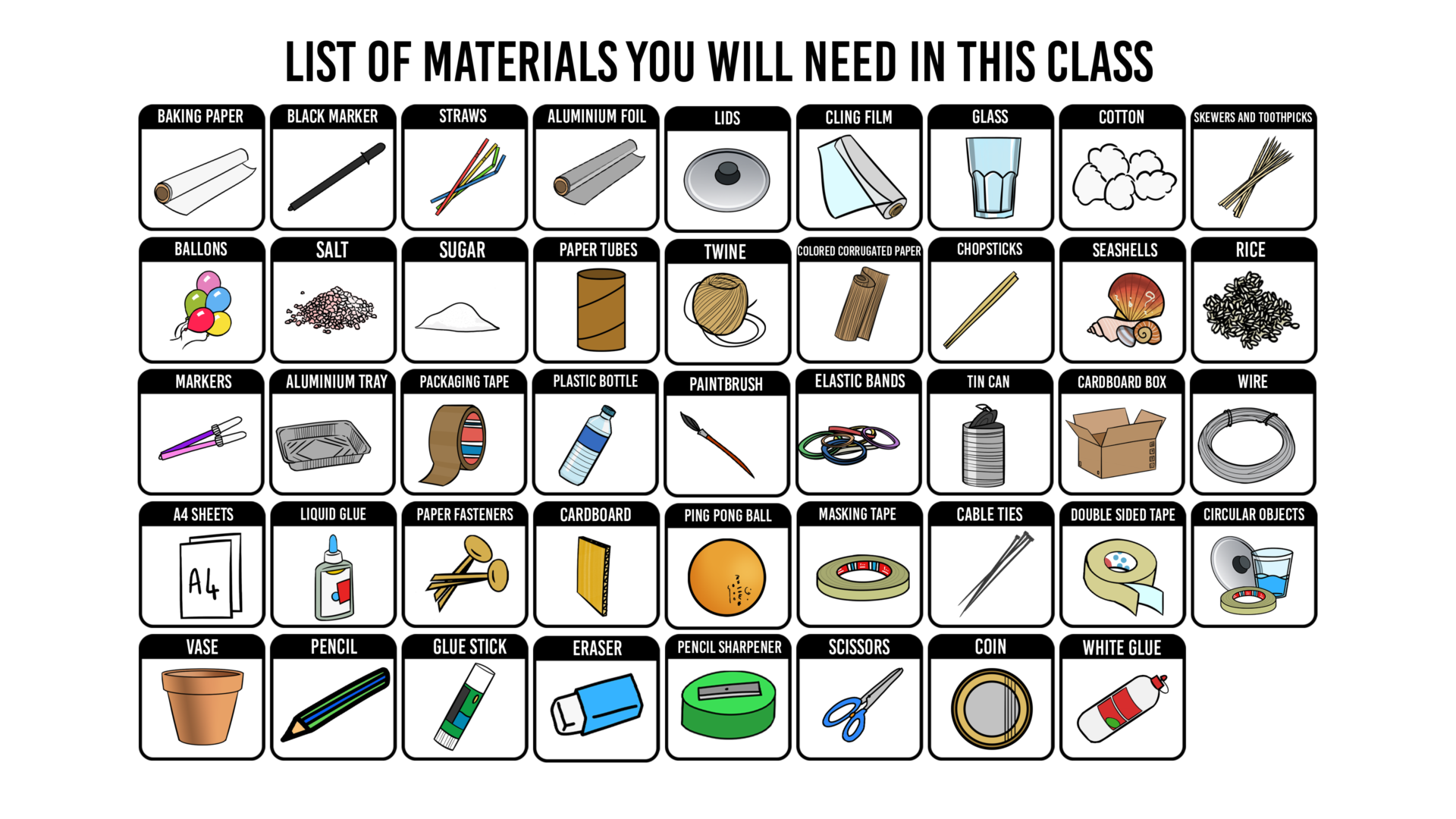 According to Experts...
General Characteristics:
Studies tell us that construction games are essential for children up to 8 years old because they stimulate imagination, creativity, and problem-solving, as well as improving  assembly and analytical skills. The "musical instruments" workshop aims to teach notions about instruments, both those well known in our culture and those from different cultures. The workshop allows the construction of instruments that can be used for symbolic play and to discover initial sounds. Gardner, a US psychologist, was the first to define musical intelligence. Musical intelligence enables easy recognition of sounds, melodies, and composing music. The workshop aims to construct musical instruments using simple materials accessible to all and is intended for children who have an interest in music or have a passion for a particular musical instrument.
Specifically:
Construction games stimulate:
Mathematical thinking: Through instrument construction, children begin to understand concepts such as symmetry, proportions, dimensions, and quantity

Motor control.

Perseverance and problem-solving for developing complex projects.

Self-esteem: Completing a task can be a complex activity for a child, so achieving a goal can be a source of great satisfaction with positive effects on self-esteem.
Skills:
Symbolic play

Manual dexterity

Attention and concentration

Learning

Problem-solving

Abstraction.